Marco Carvalho
Spiritual retreats, a visit to the Trappistine Monastery of Our Lady Star of Hope and an eventual pilgrimage to neighboring Hong Kong – these are some of the vocational discernment proposals that the pastoral care team in charge of the Portuguese-speaking Catholic community is willing to carry out within the scope of the Diocesan Year of Vocations, which began on April 30 and will run until December 8, 2024.
Over the next year-and-a-half, the biggest priority of the Catholic Diocese of Macau will be to create a culture of vocations by taking proactive steps to boost participation in parishes, and inspire priestly and religious vocations.
"When we talk about vocation, I particularly believe that we need to address this matter in a comprehensive way. We are all called by God, and we all need to answer God's call in our own way and discover by ourselves what we are called for, what is it that God invites us to," Father Rafael Vigolo, the assistant parish priest of the Church of Saint Francis Xavier, Mong Ha, told O Clarim.
"Within the perspective of this vocational year, the emphasis, as I understand it, will be on priestly and religious vocations. It will mainly focus on sacerdotal vocations. There is an undeniable need in Macau to create a diocesan clergy and to strengthen them so that the future of the local Church can be prepared," the Comboni missionary added.
Father Rafael Gemmeli Vigolo, who first arrived in Macau in 2019, is one of the four priests – along with Cyril Law, Daniel Ribeiro and Michael Cheung Chun Kin – that were chosen by Bishop Stephen Lee Bun-Sang to be part of the newly-formed Diocesan Commission for Vocations. The committee will meet in early June to discuss an action plan and to define what steps should be taken to achieve the aim of encouraging the involvement of the younger generations in all sorts of pastoral activities.
"By encouraging their participation in the life of the local Church, we hope the younger generations may understand that a vocational call is a possibility within their reach. The main purpose is not only to work with those that have already discerned their vocation, but with all those that are young and who, at a certain point in their lives, may have to face this possibility," Father Daniel Ribeiro told O Clarim.
"The Diocesan Commission will soon introduce some vocational tools and proposals. And, among these vocational efforts, the pastoral care team in charge of the Portuguese-speaking Catholic community is preparing a visit to the Trappistine sisters on Penha Hill, the organization of spiritual retreats and a small pilgrimage, possibly bound for neighbouring Hong Kong next year. Generally speaking, we are preparing activities to encourage young people to foster a greater involvement in the life of the local Church," the vicar of the Cathedral of the Nativity of Our Lady said.
Family, a seedbed of vocations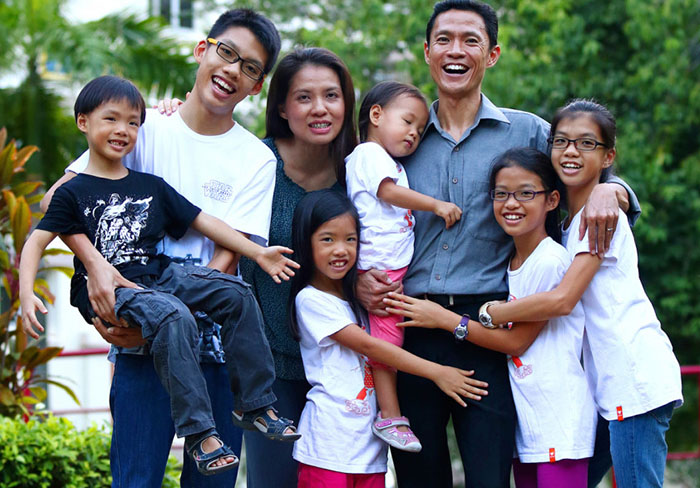 ---
Not only children currently enrolled in Sunday school classes, but also young people who study in Macau's Catholic colleges and teaching institutions, Father Rafael Vigolo argued, must take centerstage in the effort that the Diocese of Macau will undertake during the next year-and-a-half. But families, the Brazilian missionary maintained, should not be neglected.
"Vocations arise in our families. It's not in the heart of our neighbor's family or other families. It's within our families. They arise in our schools, in our parishes, in our diocese, in our Church. During the coming year, we need to touch different aspects of our life as a Church, starting with schools. Schools offer us a great deal of opportunities to be with young people, to discuss this topic with them," the Comboni priest asserted.
"When I talk to young people, this is one of the aspects I try to emphasize. We need to get to know each other. We need to create space in our hearts for the most beautiful dreams that we have. Those are the dreams that God places in our hearts. Quite often, we are not free to decide what we want to do with our lives. Sometimes we end up living the dreams of our parents or someone else," Father Rafael Gemelli Vigolo recalled.
The vocational shortage that the Catholic Church faces is not exactly a new issue. The first signs were already discernible even before the Second Vatican Council. In 1964, Pope Paul VI instituted the World Day of Prayer for Vocations, which has been celebrated ever since on Good Shepherd Sunday, the fourth Sunday of the Easter season.
During the Diocesan Year of Vocations that began on April 30, a special prayer addressed to God is recited at the end of all Masses, so that eventual candidates to priesthood may understand and recognize that the choice of a sacerdotal or religious life will lead to an eventful and abundant life.
"We are witnessing all over the world a decline in priestly and religious vocations. In the past, families used to have many children, and at least one of them would opt for a religious or priestly life," Father Daniel Ribeiro recollected.
"The fundamental thing is that people must be able to recognize in a priest or a nun testimony that to be a priest is to be a happy person, a fulfilled person, a person who is not running away from anything. They need to understand that it is possible to belong to God, to be consecrated to God and be happy at the same time. What we need to do for this to happen is, first and foremost, to transmit this testimony of faith. On the other hand, there is a need for the Church to build a closer relationship with the local young people, whether through schools or through pastoral activities. People need to understand that this vocation is a call from God, and it can be a means of joy and happiness for everyone," the Brazilian priest – a Dehonian missionary – concluded.