Danilo Perez Ngo
The CFC Macau Choir celebrated its anniversary on February 4, 2022. It has been 15 years since the CFC Macau Choir started singing for the first English Mass on February 4, 2007, at 6 PM, celebrated at Se Cathedral of Macau by Rev Fr Dennis Rochford from Australia with the support and encouragement of the Dean of the Cathedral and the Parish Priest Rev Fr João Lau.
After leaving Macau, Rev Fr Dennis Rochford was replaced by Rev Fr James Liebner in 2012, followed by Rev Fr Franz Gassner in 2013.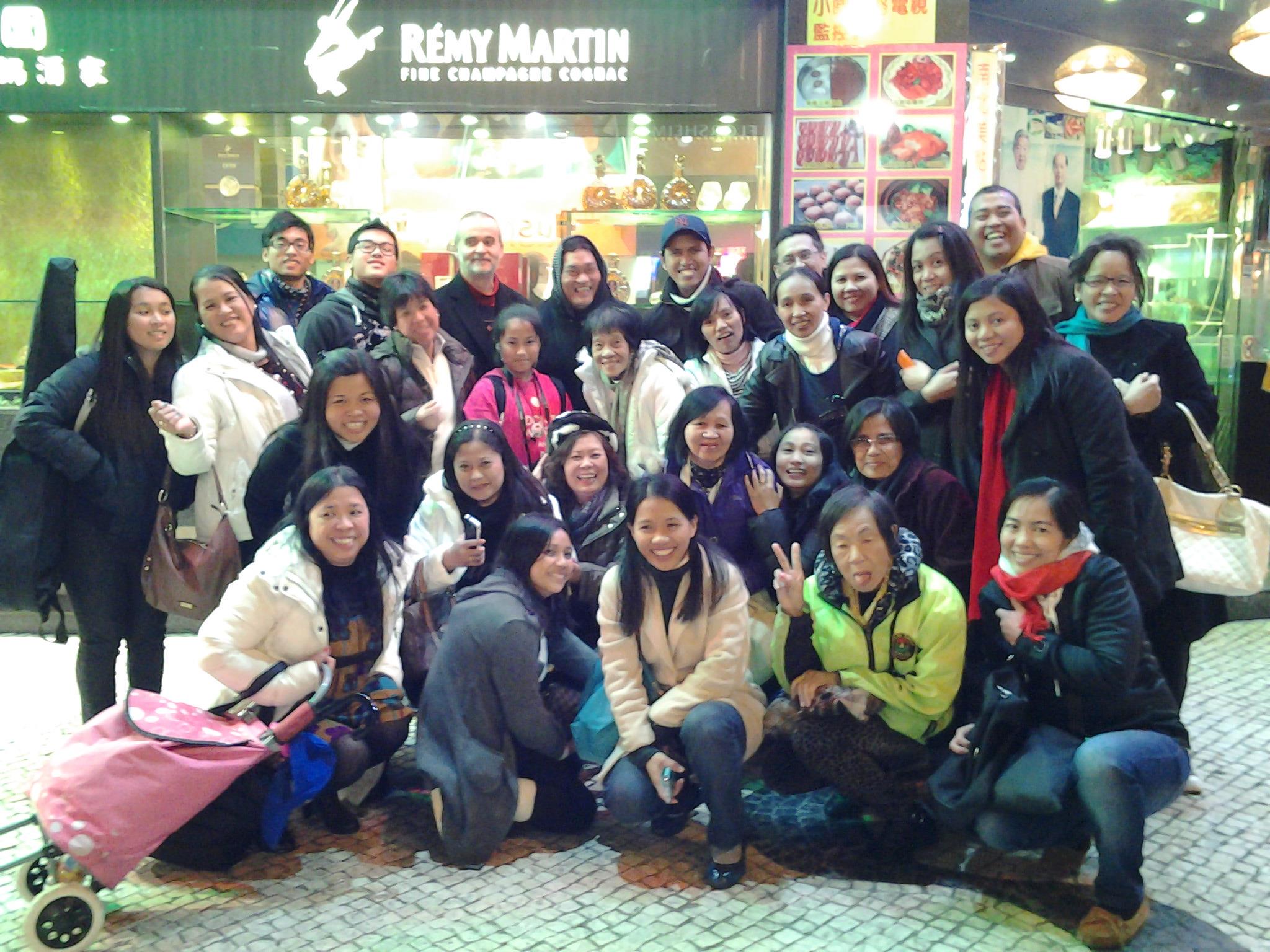 The choir surpassed numerous challenges such as the departure of non-permanent resident choir members, regular and consistent service for all Sundays from 2007 to 2016, adjustment of the Mass repertoire songs from evangelical to traditional Gregorian Chants such as Kyrie, Gloria, and Agnus Dei.
The group owes special thanks to the Chancellor of the Macau Diocese Rev Fr Cyril Jerome Law, who initiated the Short Course on Gregorian Chant in 2008 and shared his knowledge with us.
The CFC Macau Choir is still actively serving at Se Cathedral of Macau with the Nativity choir under the supervision of Rev Fr Leonard Dollentas.
(Photo 1 – Group picture of the CFC Macau Choir with Rev Fr James Liebner/ Rev Fr Francis Gassner)
(Photo 2 – Group picture of the CFC Macau Choir with Rev Fr Francis Gassner)