NAIROBI, AFRICA
African bishops say UN Nairobi Summit will be destructive of pro-life agenda
Bishops in Africa have raised concerns about the agenda of the Nairobi Summit, a United Nations gathering being held next week, saying the meeting will be destructive to humanity and the values around human life.  Sponsored by the UN Population Fund and the governments of Kenya and Denmark, the Nairobi Summit marks the 25th anniversary of the Cairo Conference on Population and Development. It will be held in Nairobi Nov. 12-14. Its program includes five themes, among which are "Universal access to sexual and reproductive health and rights as a part of universal health coverage" and "Upholding the right to sexual and reproductive health care even in humanitarian and fragile contexts."
  "There will be about 10,000 people here and we know what they are for, they are not pro-life, but they are 10,000 abortionists. They are practitioners of what is against life. Their coming here is to endorse a wrong policy," Bishop Rotich stated. To counter the agenda of the Nairobi Summit, the Kenya Christian Professionals Forum, with the backing of Kenya's bishops, has organized a parallel convention to be held Nov. 11-14.
DAMASCUS, SYRIA
SYRIAN CHRISTIANS FACE NEW THREAT FROM TURKEY, HUMAN RIGHTS GROUP WARNS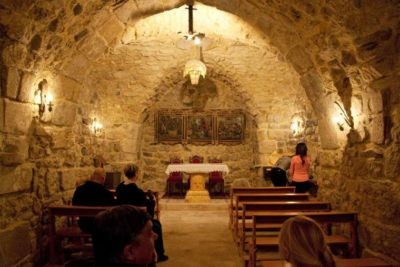 (CNA) Endangered Christian populations in the Middle East face renewed risks as the United States removes troops from Syria, a leading human rights group has warned.  On Oct. 6, the White House announced that Turkish forces would move into northern Syria and that the United States would not have any military forces in the region. The announcement has caused widespread concern among Kurds in northern Syria and Iraq.
In a statement released Monday, the group in defence of Christians said they are "deeply concerned for the Christian and Yazidi communities of Northeast Syria should the Republic of Turkey move into the region," and noted the region had been significantly depopulated of Christians in recent years.  "There are over 40,000 Christians in the Northeast, which is a dramatic decrease from the 130,000 Christians who lived in this area before the impact of ISIS and the Syrian Crisis." The announcement by Trump has raised concerns that Christians in northern Syria could suffer a similar fate to those in Iraq.
MUMBAI, INDIA
MOTHER TERESA AWARD GIVEN TO GROUP THAT EXPOSED ORGAN TRAFFICKING IN CHINA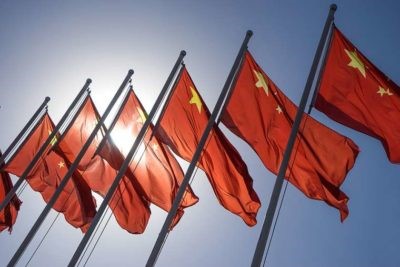 (CNA) An award named after Mother Teresa was given this week for outstanding efforts in social justice to a U.S.-based non-profit that has unmasked forced organ harvesting in China. Doctors Against Forced Organ Harvesting (DAFOH) was the recipient of a Mother Teresa Memorial Award for Social Justice on Nov. 3. The award was formally presented at an event in Mumbai, India.
"DAFOH is honored to be chosen to receive a prestigious Mother Teresa Memorial Award 2019, for raising awareness and sensitizing both the global medical community and the public about #ForcedOrganHarvesting and genocide in China," the organization said in a Nov. 4 tweet. Dr. Torsten Trey, the DAFOH founder who accepted the award on behalf of the group, said the organization began in 2006 after he discovered that Chinese prisoners were being forced to undergo organ harvesting.