– Tej Francis
MANILA, PHILIPPINES
CARITAS HEAD APPLAUDS PHILIPPINES NEW ANTI-POVERTY MEASURE
(CNA) A new law in the Philippines to support those living in poverty has won the praise of Caritas Manila, a Catholic aid agency in the country. "We congratulate and support President Duterte 100% in his bold signing of this Magna Carta for the Poor," said Father Anton Pascual, executive director of Caritas Manila, according to UCA News. "That's what good government is all about, taking care of the poor and marginalized," he said. The priest voiced hope that sufficient resources will be dedicated to the implementation of the law, noting that government efficiency is "always a problem" in the country. Earlier this week, the government of the Philippines announced that President Rodrigo Duterte had signed legislation known as the "Magna Carta for the Poor."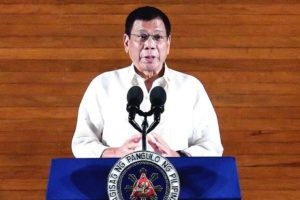 The law seeks to ensure that those whose income is below the national poverty line will have their basic needs met. It says that the government must prioritize programs that offer food, housing, mental and physical health care, education and work for the poor. The law states that within six months, the National Anti-Poverty Commission must create regulations to implement the provisions of the legislation, Philippine News Agency reported. As of 2015, more than 20% of the population in the Philippines was living below the national poverty line, according to the Asian Development Bank.  The praise of Duterte marks a positive interaction in what has been an often-tense relationship between the president and the Catholic Church.
OAKLAND, CALIFORNIA
'NO PRIEST MAY OBEY' PROPOSED LAW, CALIFORNIA BISHOP SAYS
(CNA)  Bishop Michael Barber, S.J., of the Diocese of Oakland, California, has said he would sooner accept arrest and prison than comply with a state law that would force priests to violate the seal of confession. Barber made the statement in a letter released to the diocese on Tuesday. "I will go to jail before I will obey this attack on our religious freedom," wrote Barber. "Even if this bill passes, no priest may obey it. The protection of your right to confess to God and have your sins forgiven in total privacy must be protected. I urge you to contact your State Senator today to protest this bill."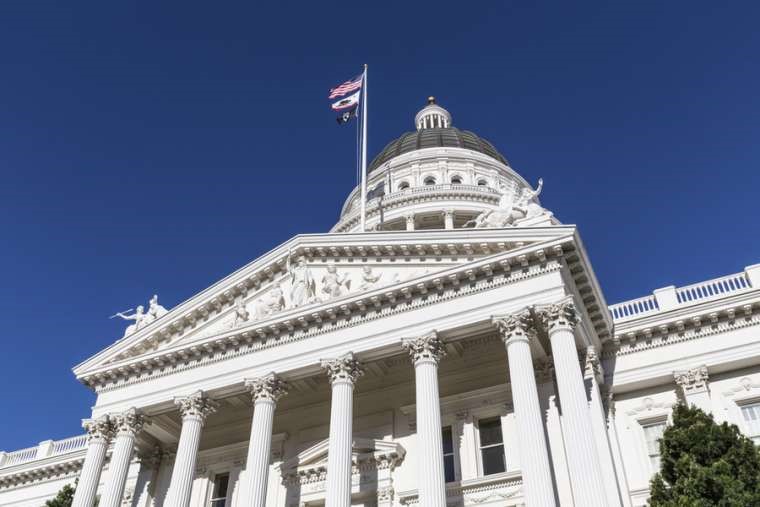 The bishop said he is entirely in favor of laws that protect children from abuse, and supports the work undertaken by the Church to ensure the safety of minors. But, he insisted, this support does not extend to Senate Bill 360, a proposed state law which would force priests and other religious ministers to report suspected cases of child abuse in violation of priest-penitent privilege.
Senate Bill 360 was amended to require the sacramental seal be violated in instances where a priest learns of or suspects abuse while hearing the confession of a fellow priest or colleague. The bill was originally drafted to require priests to violate the seal if they came to suspect abuse following the confession of any penitent whatsoever. The bill passed the California Senate on Thursday by an overwhelming margin, with legislators voting 30-2 in favor of the measure.  Per Canon Law, priests who violate the seal of confession by sharing anything learned within the sacramental context to anyone, at any time, for any reason is subject to automatic excommunication and further punishments, including loss of the clerical state.
INDIA
INDIA'S POLITICAL EARTHQUAKE COULD JEOPARDIZE CHRISTIAN MINORITY
(Crux) In India Prime Minister Narendra Modi obliterated his opposition and swept to reelection in the world's largest democracy. Modi rode a wave of nationalism sparked by a mid-February suicide bombing in which Pakistani militants killed 40 Indian security personnel, followed by mutual airstrikes by each country in the other's territory. The BJP, along with allied parties, won 353 seats in parliament, paving the way for Modi to become the first prime minister in decades to return to government with an even stronger majority after completing his entire tenure in office.
That's a noteworthy development for all sorts of reasons, but seen through a Christian lens it raises pressing questions about the future for religious minorities in one of the world's emerging superpowers. Modi's background is as a leader in the Rashtriya Swayamsevak Sangh, or RSS, a right-wing Hindu nationalist group, and later as a rising star in the Bharatiya Janata Party, or BJP, which is the RSS's political wing. In effect, Modi is the Donald Trump of India – he appeals to an "India for the Indians" mentality, in part by identifying what it means to be Indian with Hinduism. By extension, minority groups are styled as, to greater and lesser extents, "un-Indian," tolerated in good moments and actively persecuted in bad ones.
India's northeastern state of Orissa, in the region of Kandhamal, was the scene of the most violent anti-Christian pogrom of the early 21st century. In 2008, a series of riots ended with as many as 500 Christians killed, many hacked to death by machete-wielding Hindu radicals, and thousands more injured and at least 50,000 left homeless. Many Christians fled to hastily prepared displacement camps, where some languished for two years or more. An estimated 5,000 Christian homes, along with 350 churches and schools, were destroyed. A Catholic nun, Sister Meena Barwa, was raped during the mayhem, then marched naked and beaten. Police sympathetic to the radicals discouraged the nun from filing a report, and then hesitated to arrest her attackers.
The Orissa pogrom is merely the most spectacular instance of anti-Christian violence in India. An investigation by a high court judge in Karnataka state in March 2010 found that Christians in the state had faced more than 1,000 attacks each 500 days, meaning an average of two per day, and that was almost a decade ago. For a more recent example, in June 2018 five Christian women aged 20 to 35 were performing a street play in Jharkhand in eastern India when they were abducted and then gang-raped in a forest. Police, who eventually investigated the case, stated that the assault was allegedly filmed on cell phones.
In certain Indian states, mostly those controlled by the BJP and their allies, there are chronic complaints that police and prosecutors are slow to investigate offenses committed against Christians by Hindu radicals. Hindu radicals often stage massive "reconversion" ceremonies in rural areas in which Christians are effectively compelled to embrace Hinduism, and these events are often organized in cooperation with local police and security authorities.