Category Archives:
Faith & Life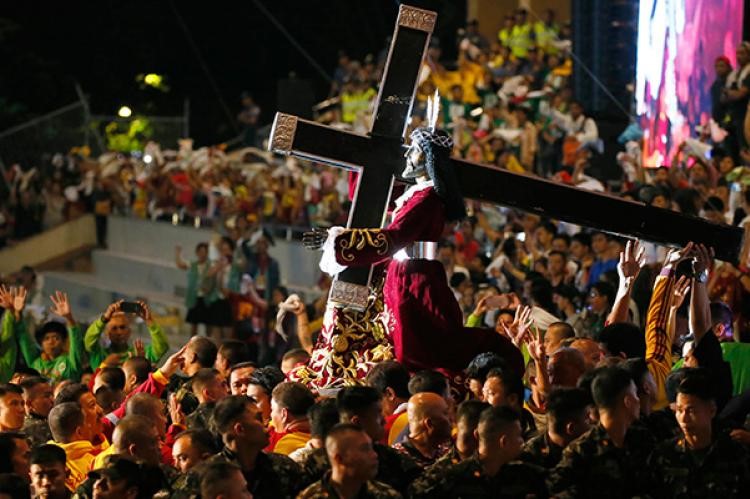 FEATURED IMAGE: Sunstar
– Fr Leonard E Dollentas
Every ninth of January Filipinos fervently pay homage to the Black Nazarene. The entire grounds of the Quirino Grandstand and the streets leading towards Quiapo Church became a sea of millions of people, who climb and jostle one another to get close to the image of the Black Nazarene. They brave the heat and the mammoth throng just to touch the image of the Black Nazarene during the Traslacion. The local authorities reported that some 4 million devotees participated in the 10-day event which started on December 31, 2018, until January 9, 2019.  According to newspaper reports, the attendance has increasingly been growing over the years. This could have been the reason why recently, the route of the procession had been carefully planned and stretched to accommodate the growing crowds.