O Clarim News Bureau (English)
The Macao Catholic Culture Association (ACCM) launched a brand new video series Cidade do Nome de Deus – Macao's Catholic World Heritage on July 7 and held its official premiere at No. 5 Rua Formosa, Macau. This new series is sponsored by the Cultural Development Fund of the Macao Special Administrative Region Government.
Guests who attended the premiere included the Head of Financial Support and Projects Center of Cultural Industries Fund, Mr. Hoi Kam Un; Head of Public Relations Division of the Macao Government Tourism Office, Ms. Liz Lam Tong Hou; Head of the Division for Research and Planning of the Cultural Affairs Bureau of the Macao SAR Government, Mr. Sou Kin Meng; Bishop of the Catholic Diocese of Macao and Chairman of ACCM, Bishop Stephen Lee Bun Sang and other prestigious guests.
During the premiere, Bishop Stephen Lee Bun Sang stated that Catholicism has been in Macao for nearly four hundred and fifty years and has formed a rich Catholic culture in Macao. Through religious art, architecture and culture, people are inspired to search for the meaning of life, truth, goodness and beauty in daily life.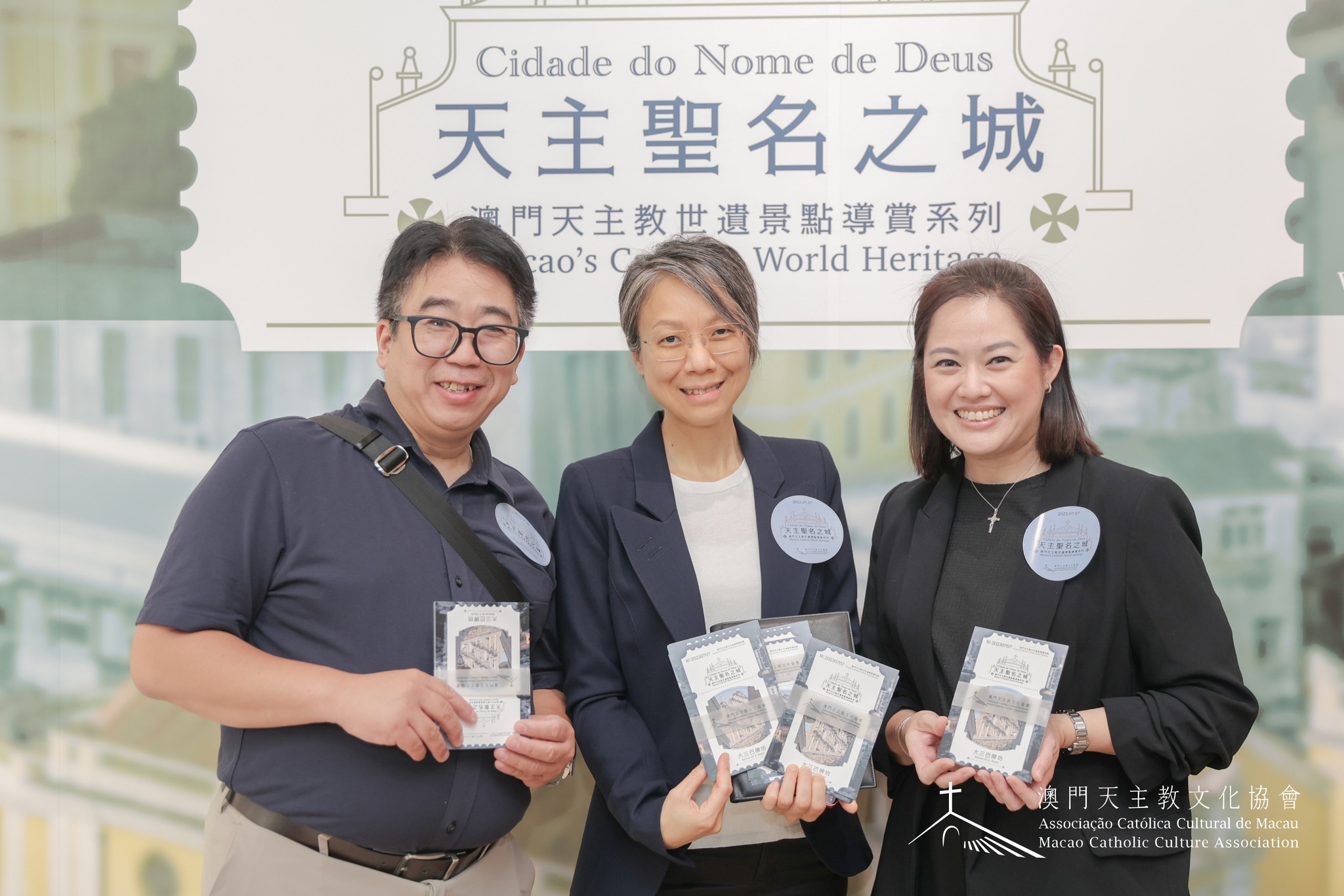 The Cidade do Nome de Deus video series aims to heighten the public's awareness of Macao's unique Catholic World Heritage and the rich history behind it. The first episode shown at the premiere featured the Ruins of St. Paul. The Ruins of St. Paul is the most distinctive landmark in Macao. Aside from being a World Heritage Site, the elaborate carvings on the façade of this previous Church of the Mother of God depict important teachings from the Bible, from Genesis to the Book of Revelation.
ACCM has specially invited Ms. Anna Leong, Specialist Guide for World Heritage Sites of Macao and the executive director of the Macau Catholic Pilgrimage Service Association, to lead us on virtual guided tours to Macao's Catholic World Heritage sites, presenting their rich histories and cultural traditions.
There will be a total of eight episodes, introducing one Catholic World Heritage site each time. All videos will have Chinese and English subtitles for both local and international audiences. The series will be released on ACCM's official social media channels, including Facebook, Instagram and YouTube, where it presents the 400-year-old Catholic history of Macao and its integration with the local culture.