Sr. Margaret Fung Sui Fun
I usually don't like sharing my religious vocation with other people. But, this year is the diamond jubilee of my religious life. If I do not record and share it now, it will be lost with my passing away. It would be a pity because each call by God to a religious vocation is unique, as is mine.
When other people talk about their call to the religious life, they do so with an aura of holiness. It isn't just them but the very environment around that appears to be enveloped in holiness. No doubt, they answered their call in the state of grace.
For myself, I must admit, and I am rather ashamed to do so, that I was not a religious person when I received my call. I kept rejecting it. Although it was very clear that God had called me even from the womb of my mother, as some prophets would say, I rejected His call. Therefore, on my death bed, as reparation, if I ever have the energy, I wish to proclaim, "Ma Mere, I am a FMM till death!" Or, just as the last phrase of my vows, "I ask the grace to be faithful until death."
When I finished my secondary education, I wanted very much to continue my academic career. Due to ill health, I could neither pursue further studies nor could I take up a government job, and yet the gate of the convent was open to me. Only the gates of the convent were open to me.
I was not a particularly pious Catholic, but God chose me despite my failings. To me, the sole attractions of my faith were the reading of the Bible and the Blessed Sacrament. These were the backbone of my religious life.
Despite attending a boarding school with regulations, I loved my freedom. My love of freedom overruled God's call. But He has His ways. I fell ill in my sophomore year and was forced to remain in bed for a long period. It is in this time that my "No" gradually became a "Yes", with intervals of "I will try", to finally my fiat – "Thy will be done."
Since I was over 21, I did not need to inform my parents about my decision to enter into a convent. Moreover, my parents and brother were in China, and there was no communication with them. With this situation in mind I decided to give myself one year before becoming a sister.
My friend Terry Hall had just resigned from her job as she wanted to study in the U.S. With the consent of her boss, she passed her job as the confidential assistant of Dr. Ruiz, the director of the hospital, to me. Dr. Ruiz was a pious Catholic who set a good example for me. From him, I learned about growing in virtue. The year I worked for him had a tremendous influence on my future decision.
When the year ended, I joined the Franciscan Missionaries of Mary. My friends were in disbelief about my decision and thought I was joking. They could not understand how a person like me, full of life, who love dancing, games and all worldly things, could make such a choice. When I look back, I am grateful that I was born rich and became poor. It made me realize that the riches of this world very unreliable.
As a young child, I followed my brother who was the leader of our group. He spoke for me, so I never needed to. However, life separated the two of us, and this helped the formation of leadership qualities in me. I became expressive, confident, and assertive.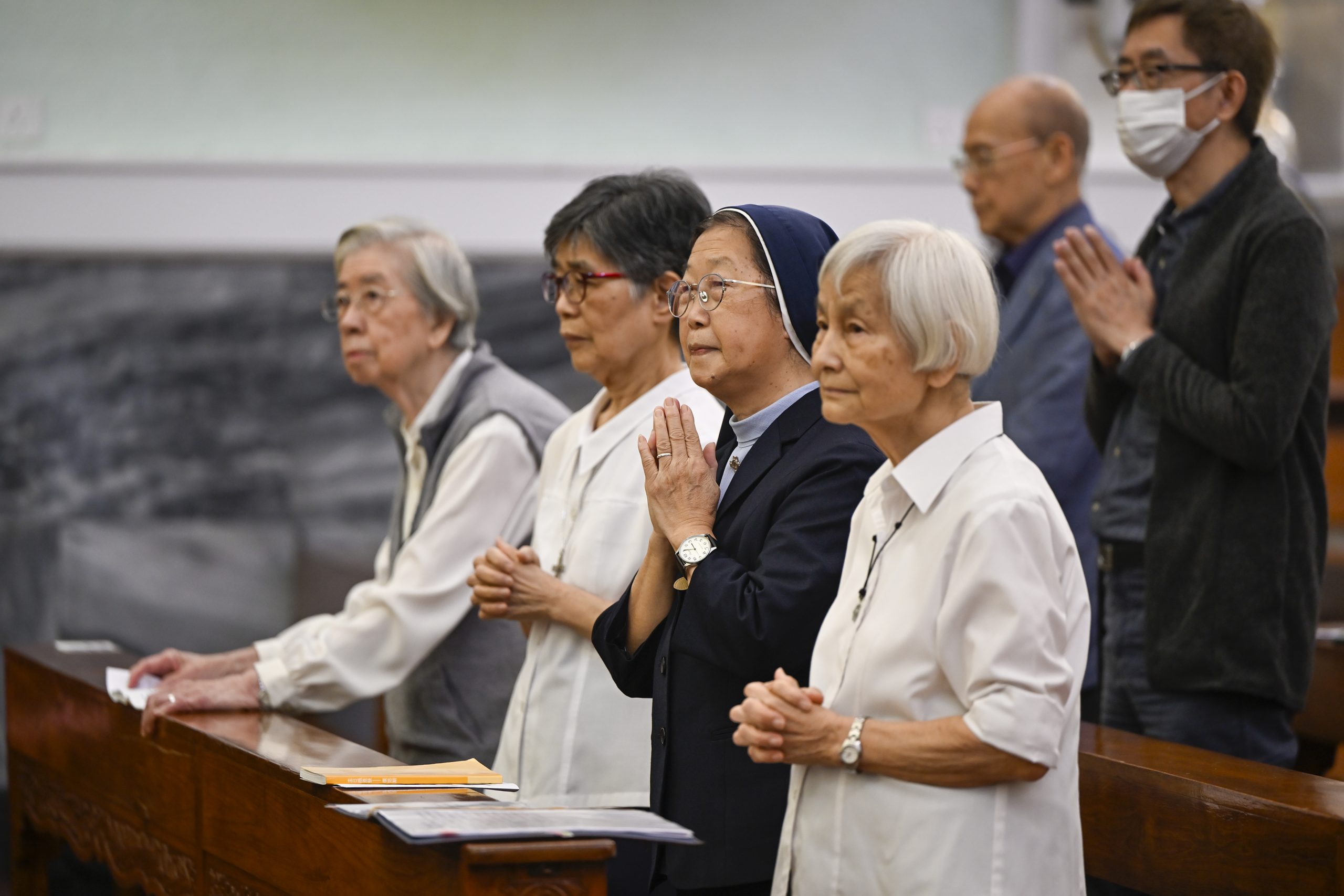 Our novice mistress often reminded us that a novitiate is not a boarding school. My time is a far cry from what I find nowadays. It makes me very happy to find that people meditate and have a defined prayer life before entering a convent. I knew nothing of the sort. God has been extremely patient with me. He has seen fit to teach me gradually.
I find God played different roles, helping me grow in my religious life. When I was young, He was a merciful Father to me. Just as the Israelites were 40 years in the desert, I was in His merciful protection, living my happy childhood years with my grandfather. I trusted in Him immensely just as I trust my grandfather.
As I grew up, the Holy Spirit took care of me as I went through life with the responsibility as principal of a school. I built good relationships with students, staff, and workers. Perhaps, my requirements of life were not so rigid and severe.
My absentmindedness makes me forget the high achievers and those that weren't, or the rich and the poor among my students. To me, they are persons I needed to care for, to help grow up to be totally reliant on God's grace and mercy.
Recently, while writing the history of the province, my research revealed that all the superiors voted against me taking my final vow. It was only my provincial superior Mother Martha Remon who insisted on giving me a final trial. I hope I did not disappoint her. Although I have had happy and unhappy days in my religious life, I'm convinced that my "Yes" to God was the right choice.
I love freedom, and I did not want to bind myself to a family or God. But God wanted me to dedicate my freedom to Him, much against my will. It was gradually that I saw the wisdom of God in my life. Since then, I have experienced another kind of freedom, the freedom of love.
Sixty years of religious life is a long, long time. My years have been full of life, happy, and exciting. When I retired from working in school, I was sent to Macau where I had completed my secondary education. The UNESCO heritage site is where missionaries have left their mark for more than 450 years.
I am getting on in years and walk with some difficulty now. This has not stopped me from doing research and writing books on the churches of Macau so people have better appreciation for them. I also delve deep into the history of Santa Rosa College with its long interesting history, full of ups and downs.
Years ago, a primary teacher who knows how to read faces and palms said that I would fall and hurt myself severely. I reported to Jesus, asking Him to take care of me because I am His bride. This is the special privilege of being a woman, I am the beautiful bride of the Lord. All my energy comes from Him. He makes me young, happy, and full of hope by letting other people feel the love of God through me.
I would like to conclude my article with a poem often attributed to Fr. Pedro Arrupe, but actually by Joseph Whelan, S.J.
Fall in Love
Nothing is more practical than
finding God, than
falling in Love
in a quite absolute, final way.
What you are in love with,
what seizes your imagination, will affect everything.
It will decide
What will get you out of bed in the morning,
what you do with your evenings,
how you spend your weekends,
what you read, whom you know,
what breaks your heart,
and what amazes you with joy and gratitude.
Fall in Love, stay in love,
and it will decide everything.