(L-R) Alexandra Ferreira, Oswald Pio Vas and Wong Sao leng Cindy strike a pose at the O Clarim office in Macau
Fr Leonard E Dollentas
In every office, there are always those who work diligently behind the frontline. Oftentimes their diligence, trustworthiness, and hardworking nature are hidden and almost unnoticed. Meet Wong Sao Ieng Cindy, Oswald Pio Vas, and Alexandra Ferreira, the O Clarim office working staff who embody all these traits and more.
These staff members have been working at the O Clarim office for some time now, and their dedication to their job is evident in the way they approach their work.
Wong Sao Ieng Cindy: The Meticulous Office Secretary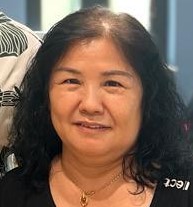 Our office secretary, leng, has been with O Clarim longer than the other staff. The present O Clarim director, Fr. Eduardo Emilio Aguero, SCJ, described her dedication when he said: "She is always willing to go the extra mile to ensure that her tasks are completed to the best of her ability, and her colleagues often praise her for her attention to detail and thoroughness."
Fr. Eduardo's admiration for her is shared by those of us who have worked with her. We truly admire her work ethic and commitment to her job. She is meticulous in everything she does and pays excellent attention to detail. In the office, she does the more demanding job of preparing the financial lists and reports, dealing with the banks, paying the office bills, and entertaining O Clarim visitors.
Another remarkable thing about Ieng is her trustworthiness. We, her colleagues, trust her implicitly, and she has earned the respect of everyone in the office. She is honest and transparent in her dealings. Every one of us agrees that she is also incredibly reliable. If she says she will do something, you can be sure that she will follow through on her promise.
Ieng comes to work each day with an upbeat attitude. Despite the multilingual environment at the O Clarim office, she can happily connect with everyone. Her spoken language is Cantonese and her little knowledge of English has not been a barrier for her to relate to her colleagues and to perform her job well.
Oswald and Xana are also incredibly hardworking.
Alexandra Ferreira: The Hardworking Team Player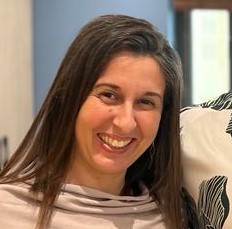 Xana concentrates on the Portuguese edition but takes on any task that is assigned to her with enthusiasm and works tirelessly until the job is done. Her work is always of the highest quality, and she never cuts corners. Her pride in her work shows in everything she does. She is a team player, always willing to lend a hand to her colleagues whenever they need it. Despite her tough work in the office, she also finds time to help during interview sessions and takes pictures for O Clarim.
Xana's dedication to her job and her humility are not just admirable traits, but also invaluable assets to O Clarim. Her commitment to good work and her willingness to work collaboratively with others have helped create a positive and productive work environment. Her humility has also helped foster a culture of respect and teamwork among her colleagues, making her an essential part of the team.
Oswald Pio Vas: The Creative Graphic Designer
The visually appealing and engaging layout of the O Clarim printed edition is the responsibility of Oswald. His primary role as a graphic designer is to create a cohesive visual identity. This includes everything from selecting fonts and colors to designing logos and illustrations.
In addition to creating a visual identity, Oswald is also responsible for designing the layout of our publication. This includes deciding on the placement of text, images, and other visual elements. His designed layout helps and guides our readers through the content and makes it easier to understand and engage with. I personally admire him for his graphic designs and for creating covers for our publications in the English edition.
The cover is often the first thing that a reader sees, and it needs to be eye-catching and compelling enough to make them want to pick up the publication and learn more. Oswald is very creative in his concepts to create a cover that not only looks great but also effectively communicates the content and tone of the publication.
In a world where individual achievements are often celebrated and humility is undervalued, we take pride that our O Clarim office staff continues to value the importance of both dedication and humility in the workplace. Their example demonstrates the power of hard work, dedication, and humility in achieving success both personally and professionally.
As O Clarim celebrates its 75th anniversary, we recognize their contributions to the evangelical missions of the publication. Their dedication to the apostolate of O Clarim is a reminder that it is essential to remain cheerful, humble, and dedicated to one's work in the pursuit of success.