The two campuses of the Escola de Santa Madalena held the Christmas Prayer and Celebration on 22nd December for the school year 2021-2022. The celebration included prayers and presentations about the birth of Jesus to encourage students to have a humble and simple heart, live their life well and bring the peace and joy of Christ's coming to the world.
The Escola de Santa Madalena main campus in Fai Chi Kei held the "Kindergarten and Primary Christmas Party". After the prayers and the Christmas drama, there was a diverse range of booth games and workshops, which included a search for the little Jesus, a Christmas puzzle, and Adoration of Baby Jesus. With the support and cooperation of the Parent and Teacher Association and the volunteer parents, the activity brought a warm and joyful experience to the P1-P3 primary students.
The P4-P6 primary section in the Largo do Campanha campus were equally exciting. After the prayer ceremony, students reviewed the joyous news of Jesus' simple birth through a drama performance. The "Christmas Mission" featured St. Magdalene of Canossa, St. Josephine Bakhita, St. Anthony of Padua, and St. Andrew Kim Taegon who made a huge cake and invited all the "saints" to enjoy it.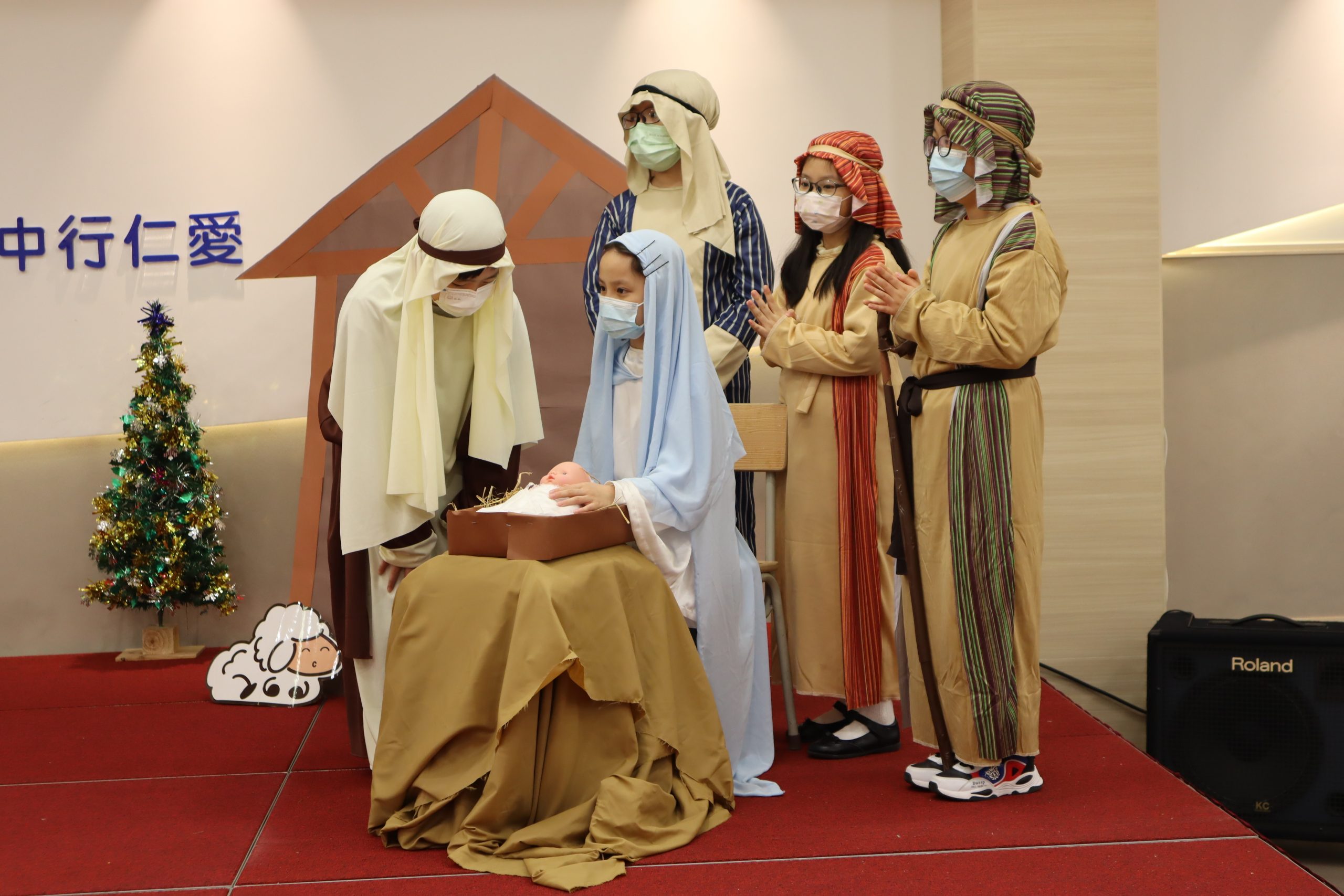 The teachers had formed a "Madalena Band group" and the performance involving teachers and students enlivened the day. After the music performance was the inter-class "Christmas Quiz Contest", where the questions were based on their knowledge about Christmas. Students also needed to use their knowledge learned in English, Mathematics and Social Studies to answer the questions. At last, after the lucky draw, the students went back to their classrooms to celebrate where students playing Santa Claus entered the classrooms to give gifts and blessings to all.
In addition to the activities of the celebration, the Largo da Campanha campus displayed the manger created by both teachers and students, – the "Hail Mary Grotto Manger" where the wood working team, General Studies team, Visual Arts team and the whole school collaborated.
The Escola de Santa Madalena is an inclusive education school.