Robaird O'Cearbhaill
Hong Kong Correspondent
Sir John Pope Hennessy's family name is internationally famous. Hennessy is the world's most popular Cognac founded by Pope Hennessy's fellow Irish relative. The name is famous in Hong Kong for a second reason, the grand thoroughfare named after him: Hennessy Road. But by his historical "ahead of his time" roles he should be remembered as "a champion of the oppressed" and "brilliant but obsessional mind."
This politically and socially talented, fervent Catholic, before colonial service was a member of parliament (MP) and graduated in medicine and law. Pope Hennessy persistently improved rules laws and policies to help locals get higher positions in society and better lives as governor consecutively in six colonies. By contrast his fellow contemporaries had reputations of racism and exploiting indigenous peoples.
Pope Hennessy was therefore "a man ahead of his time" the author of a new Pope Hennessy biography told O Clarim. A deeply researched book, A Stormy Petrel: The Life and Times of John Pope Hennessey was a ten year mission for Prof. Kevin MacKeown.
A double outsider as neither English nor Protestant, Pope Hennessy was a genuine humanitarian reformer. He governed with policies to assist the oppressed, often against the interests and therefore good will of the established white colonials. Instead of allowing, for example, the exploitation of, usually, ex-slaves, on low employment pay, suffering from high housing rents, overpriced food, as well as unjust unaffordable taxes, he stood for fair principles of social justice if he could. Pope Hennessy thereby made enemies of those who wanted to preserve their advantageous status quo. No wonder his motto for success was "The first is audacity, the second is audacity, and the third is audacity."
Prof. Kevin MacKeown, the author of the new book, began working on it after reading the classic Pope Hennessy biography Verandah by his grandson James Pope-Hennessy, an accomplished, successful biographer.
So why a new biography?
Many years ago, I read Verandah, and was struck by the singularity of the subject and the merits of the author. I would pass on my copy to others in the expectation they would be equally impressed – just as one has to be by biographies of, for example, genius mathematician Ramanujan or WWII Spy Victor Jorge, accounts of lives where fact outdoes fiction. Years later, directly in contact with my subject – the governor – I realized the multidimensional aspects of his career. Somewhat brazenly, I undertook to write my own, deliberately not revisiting Verandah until near the end.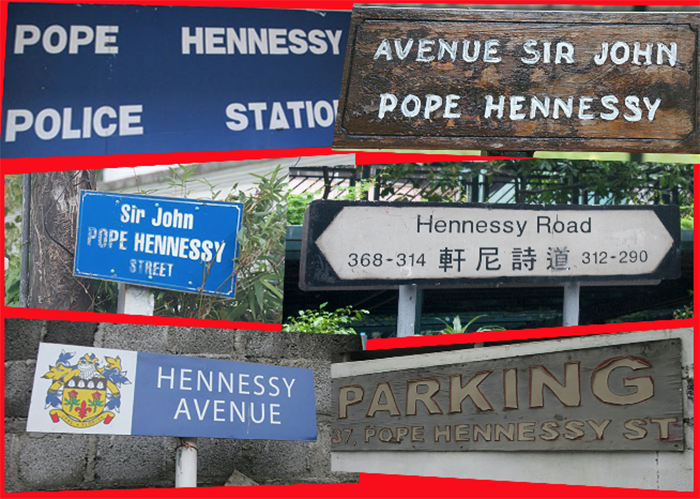 How is this biography different?
It is not a substitute for or a replacement of James Pope-Hennessy's masterpiece's "post-colonial" appraisal of events at the time. It cannot but linger on the many controversial episodes in his career, but it also tries to integrate some neglected aspects of Pope Hennessy's story such as the deep interest he took in the peoples he governed and the Irish dimension.
How was he in character and described at the time?
Pope Hennessy was a volatile character, but there is one feature which seems to permeate, consciously or subconsciously, in all his considerations in foreign lands: the analogy of the events of the day with the (also colonial oppression) in his home country. I stress the scientific element in his mode of thought. In his time the vast majority of political decisions were made by men with no sensitivity, above common sense, to scientific considerations. He seldom evoked indifference, contemporaries variously characterizing him as "quick of wit and repartee," "a turbulent despot," and writers using adjectives include "brilliant," "child-like," "hypocritical" and "malevolent." He was also described as "diminutive and arrogant," "inveterate talker," "humane" and "warm-hearted."
His immediate success as a new member of parliament in London glows from a colleague: "He had graceful manners, clear voice, and a presence. He spoke with great ease and fluency, he got up all his facts carefully, to keep close to the point, and to waste no time in unnecessary rhetoric."
What did he bring to Hong Kong?
It was his fifth posting when he got here. He knew very well how he wanted to treat the locals. He had seen a lot of slavery and how people were treated in the colonies. He had known the Chinese before he came here. Because in Labuan (his first governorship, now in Malaysia) the Chinese, he thought, was by far the most competent community. So he had a very high opinion of them before he came here. He was certainly going to do what he could to help them out.
Pope Hennessy was socially, commercially and politically pioneering. He helped the Chinese boost the economy by allowing them freedom to engage in it more fully, getting rid of Hong Kong white-only rules that banned Chinese from constructing buildings and having businesses in Central. Pope Hennessy was the first governor to bring the first Chinese into the Legislative Council and invite local guests to parties at Government House, his residence. As in his previous and next governorship he reformed prison to stop cruel flogging and branding. And his tree planting campaign was a great success: 750,000 trees planted every year.
Pope Hennessy was knighted twice. Firstly with a Catholic honor as a prestigious Knight of Malta, which institution is recognized as a sovereign state with diplomats in well over hundred countries and by the European Union. Secondly, he was knighted by Queen Victoria.
Faith was always with him throughout his life and as politician and governor he acted on it but he was practicing ecumenism too. For Catholic interests and the Vatican, while still an M.P. he fought hard lobbying politically in London and in Europe towards supporting the Papal States in Italy that were under threat under republicans. An independent Catholic Poland movement won his support, for whom he lobbied around Europe even with the two emperors, of Austro-Hungary and France.
With his Irish nationalistic heart, and Catholic solidarity, hoping for an Independent Catholic Ireland, Pope Hennessy felt deep empathy with Poland, another Catholic country belittled and oppressed by their ruling neighbours
In every colony he governed one of his main aims was to support and strengthen the Catholic community. That did that did not make him intolerant of other Christian or other faiths. Pope Hennessy respected Moslems and Jews, respected the Church of England, present in every British colony. Even before going away to foreign lands he supported the Anglican Church rights, but insisted Catholics must have the same rights. For his ecumenism, this too, he was ahead of his time.
Pope Hennessy was highly ambitious and skilled but he could have been at the top level of British politics. At one time, with a change of government up, he was considered for a cabinet post. Unfortunately, anti-Catholic sentiment lost him, very unexpectedly, by a few votes. The anti-Pope Northern Irish won. But with high election expenses he was then poor. Desperate to find a position and the threat of debt collection penalties, his connections and persuasion in oratory and writing got him a governorship.
His was a brilliant but obsessional mind. Tiny faults in others were magnified in a flash. A confirmed humanitarian, he was also an autocrat, an avowed conservative but with liberal views. As British Colonial Governor he believed that colonial peoples should be free to govern themselves. As an individual he had the supreme merit of being unlike others, and of being, for so long as he was so, very much alive.