Canberra, Australia
Pell's lawyers make final case in High Court appeal
(CNA) The legal team for Cardinal George Pell laid out their case for appeal before Australia's High Court Wednesday.
Pell himself remained in his prison cell, not permitted at the proceedings, while his lawyers presented arguments before the seven-judge court in Canberra March 11.
Pell is seeking to appeal the 2-1 split decision of the Court of Appeal in Victoria to sustain his 2018 conviction on five counts of child sexual abuse over two separate instances.
Bret Walker, Pell's lead barrister, faced questions from the justices over the course of five hours as he presented arguments in Pell's favour. Walker outlined a case for appeal grounded in the findings of Victoria Justice Mark Weinberg, whose dissenting opinion in August found that the cardinal had been convicted on the evidence of a single alleged victim, despite the exculpatory testimony of as many as 20 witnesses, and that the jury could not have found him guilty beyond reasonable doubt.
The 78 year-old cardinal has maintained his innocence throughout his trial and appeal process. His defence has made central the argument that the alleged crimes would have been, under the circumstances, "simply impossible."
Throughout Pell's trial and appeal, the Holy See has made statements expressing confidence in the Australian judicial system and highlighting Pell's right to exercise every opportunity of appeal.
Phoenix, Arizona
Children of Divorce Aren't "Resilient"; They Just Suffer in Secret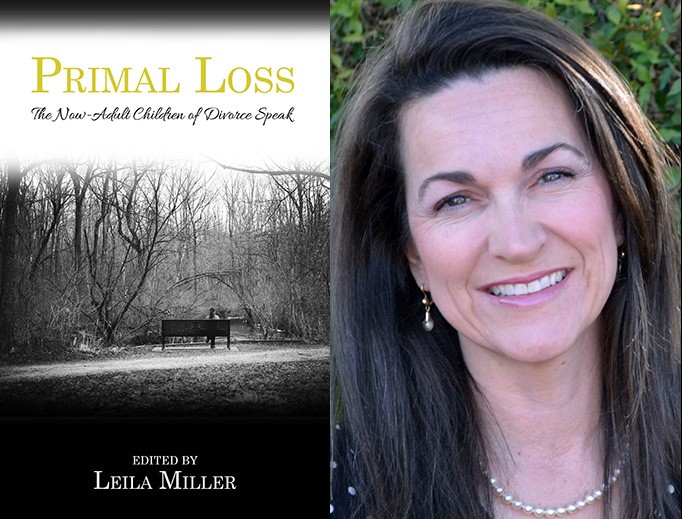 (National Catholic Register) Catholic author Leila Miller has released a new book on divorce, Primal Loss: The Now-Adult Children of Divorce Speak. It is her second book—the first was Raising Chaste Catholic Men: Practical Advice, Mom to Mom, released in 2016—and has also garnered endorsements from many Catholic leaders.
She is a 50-year-old mother of eight, with children age 7 to 25, with five grandchildren. She recently spoke about her new book.
"I hope and pray that the people who read this book will never again be complacent about no-fault divorce, about our acceptance of divorce as "necessary" when a spouse is just not "happy," and I hope the myths that "children are resilient" and "children are happy when their parents are happy" die a much-needed death.
I want priests and counsellors and therapists to read this book and stop routinely counselling for divorce (yes, it happens a lot!). I want children of divorce (and the innocent abandoned spouses out there) to know they are not alone. I want those considering divorce to think again and turn around."
ROSARIO, Argentina
Mexican churches attacked during Women's Day marches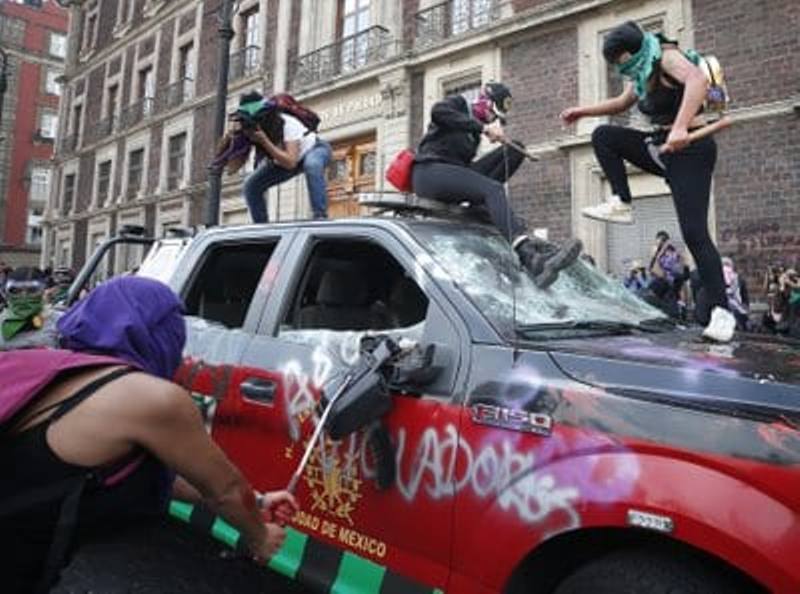 (Crux) – Across Mexico, including in the capital Mexico City, protestors attacked Catholic cathedrals, mostly by throwing paint on the churches, but some attacks incendiary devices, including Molotov cocktails.
The demonstration came during a nationwide "women's strike" held on March 9 to protest rising violence against women in Mexico. The strike happened the day after the United Nations International Women's Day, held on March 8.
The attack on Church property happened despite the support several bishops gave the women's strike to support the campaign to offer better protection for Mexican women.
The Catholic Church in Mexico most impacted by the feminist rallies was the cathedral of Hermosillo, in the state of Sonora. Rioters broke the glass panes on the cathedral's doors after a failed attempt to bring them down.
The attack began while Sunday Mass was being celebrated in the church, and after the incident the cathedral had slogans such as "legal abortion," "paedophile" and "it's going to fall" scrawled upon it. It is unclear if the last one was in reference to the Catholic Church or what feminists believe is a "patriarchal" system, as the usual slogan in Spanish is "the patriarchy is going to fall."
Meanwhile in Colombia, radical feminist demonstrators also vandalized several churches during International Women's Day marches, including the Church of La Sagrada Pasion in Bogota, where protestors painted pro-abortion slogans while chanting, "If the pope was a woman, abortion would be legal" and "We need to abort this patriarchal system."
Even in Pope Francis's homeland of Argentina, images available on Twitter showed women using the atrium of the Buenos Aires cathedral as a public bathroom during March 8 demonstrations.
The marches happened shortly after newly elected Alberto Fernández announced on March 2, he planned to legalize abortion in the country.