Monthly Archives:
December 2018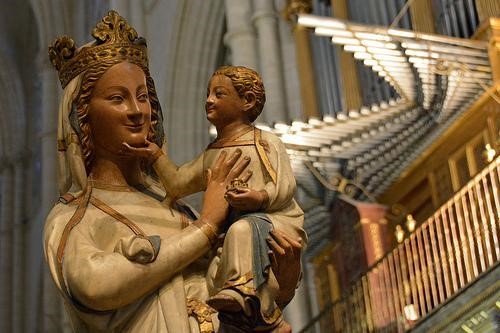 Mi 5:1-4, Heb 10:5-10, Lk 1:39-45
Micah's proclamation of the Good News is almost hysterical. Inspired by the Holy Spirit, the prophet sounds so overjoyed he is, I'd venture to say, a little beyond himself:
"From you [Bethlehem] shall come forth for me one who is to be ruler in Israel. Therefore the Lord will give them up, until the time when she who is to give birth has borne…. His greatness shall reach to the ends of the earth; he shall be peace… (Mi 5:1-4)
Beyond ourselves is what we Christians should be – what the whole world should be – as the Church's celebration of Advent enters its final week. For the mystery of the Father's divine love is about to be revealed in its fullness and made visible to the whole world in His Son, our Savior, the Lord Jesus Christ!