Books on Macau missionaries launched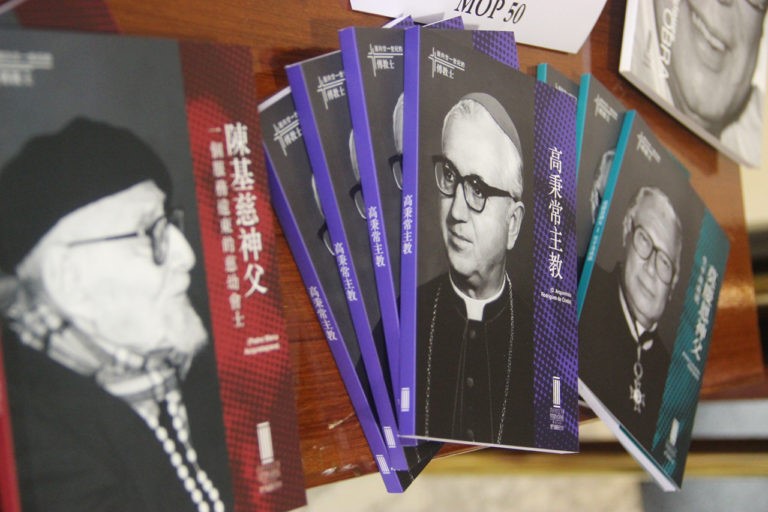 – Jasmin Yiu
The International Institute of Macau (IIM) and the Catholic Diocese of Macau have jointly launched a new edition comprising three books of Bishop Arquimínio da Costa, Fr Lancelote Rodrigues and Fr Mário Acquistapace at the auditorium of the Bishop's Palace on Tuesday, July 10.
In the launching ceremony, Rufino Ramos, Secretary-general of IIM, first introduced the three books, which are part of the series Missionaries for the 21st Century, and have now been translated into Chinese from Portuguese. Speaking to O CLARIM, Ramos said these three books cover the missionaries' contribution to Macau's society and culture. The missionaries are part of Macau's memory and history that everyone in Macau should know. "The institute is now looking for someone to write the book of Fr Luis Ruiz Suarez and Fr Aureo Castro, hopefully we can launch them next year," said Ramos.
Bishop Stephen Lee and Fr Pedro Chung, Vicar-General of the Diocese, also presented the books. Bishop Lee gave special thanks to IIM for compiling the series and translating them into Chinese, thus allowing more people in Macau to know and understand more about the Catholic Church through the good works and merits of these three missionaries.
The Bishop said that the "three missionaries are good examples of being the Good Shepherd described in the Gospel. The Good Shepherd shows us the way in our everyday life, and to teach us to listen to God's voice." He described these three books as the instruments to glorify God.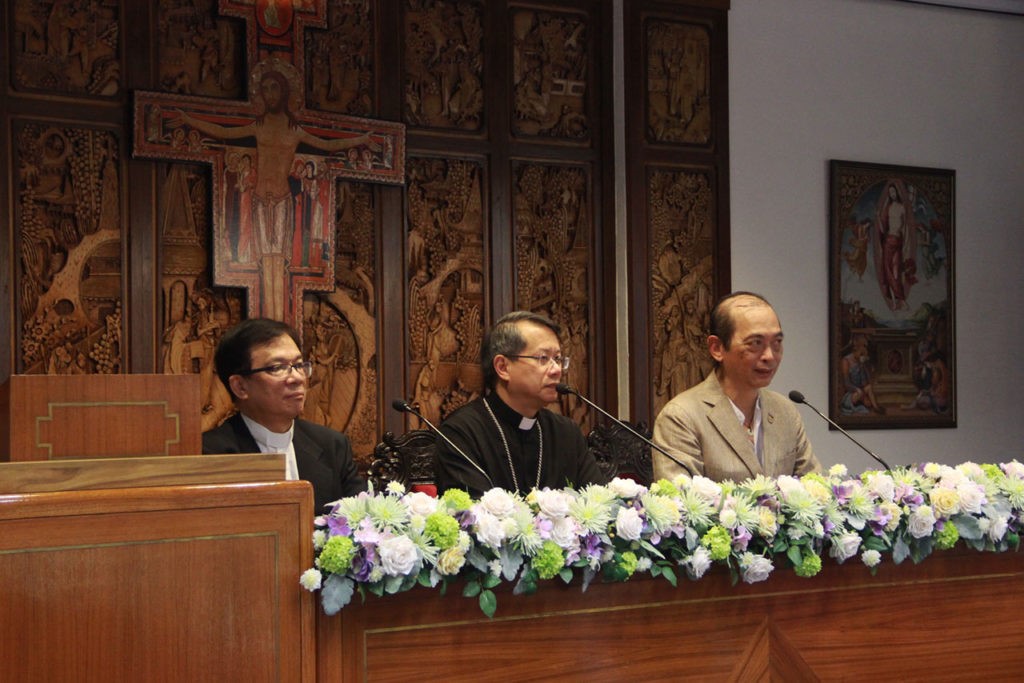 Having met the three missionaries in person, Fr Chung thinks they are very special with a big and loving heart. "They spent their whole life for us, for the Chinese speaking church, that motivates us to know God. The compilation of the books is to keep the memories, [because] just like Ruffini said, if there is no memory, there is no future," said Fr Chung.
He also shared an experience with Bishop Costa, "remembering he was invited to China in 1985, I had a chance going with him. Even though he didn't speak Mandarin, he still insisted using Chinese (Cantonese). This means he is a 'Chinese'. He loves us the church in China, he serves the Chinese people. This is a very tiny thing, but it's a very strong symbol of his love towards his flock in Macau."
At the end of the book launch, the choir of St Thomas performed two songs contributed by Bishop Costa.
An initiative of the IIM and the Diocese of Macao, the book launch was supported by the Macao Foundation and with the collaboration of the Association of the former students of the St Joseph Seminary in Macau.