Category Archives:
Gospel Toon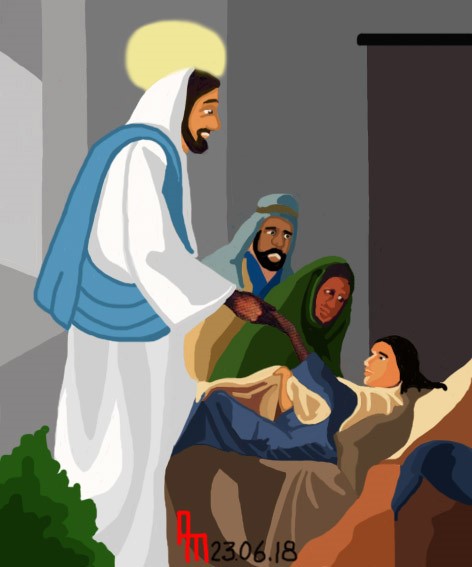 Wis 1:13-15; 2:23-24; 2 Cor 8:7; 9:13-15; Mk 5:21-43
Fr Fernando Armellini SCJ
Claretian Publications, Macau
The passage proposes two miracles: one, the healing of a sick woman and the other, raising the daughter of Jairus. These miracle stories carry hidden signs. The unnamed woman is impure for twelve years. The evangelist highlight the number twelve. Remember, the age of Jairus' daughter: "She was twelve years old" Twelve is the symbol of the people of 'Israel', which is a feminine name.
The impurity of the woman and the absence of life of the child indicate the dramatic condition of the woman Israel whose spiritual leaders are not only unable to cure her of the illness, but feels revulsion and isolates her.