Last December 2018, the English-speaking community of Macau Cathedral prepared for an outreach program to the Philippines.  It was launched during the Simbang-Gabi (Christmas Novena Masses). Fr Leonard E Dollentas the priest-in-charge of the Macau Cathedral English-speaking community explained to the churchgoers that sharing the love of Christ is a vital part of spiritual growth. The English-speaking community, composed mainly of Filipinos, welcomed the program with much enthusiasm. They personally contributed from their meager incomes to fund the project.
The Filipino youth of the Cathedral, not having yet an income of their own decided to go on caroling, and wholeheartedly gave all they received from their caroling to the outreach project.  Earlier this year, the community partnered with a parish in the Philippines and launched the outreach opportunity and dubbed it "Macau Cathedral (English-speaking community) Cares." Fr Leonard E Dollentas spearheaded the project in the Philippines by organizing the workforce and preparing all the materials for the gift distributions.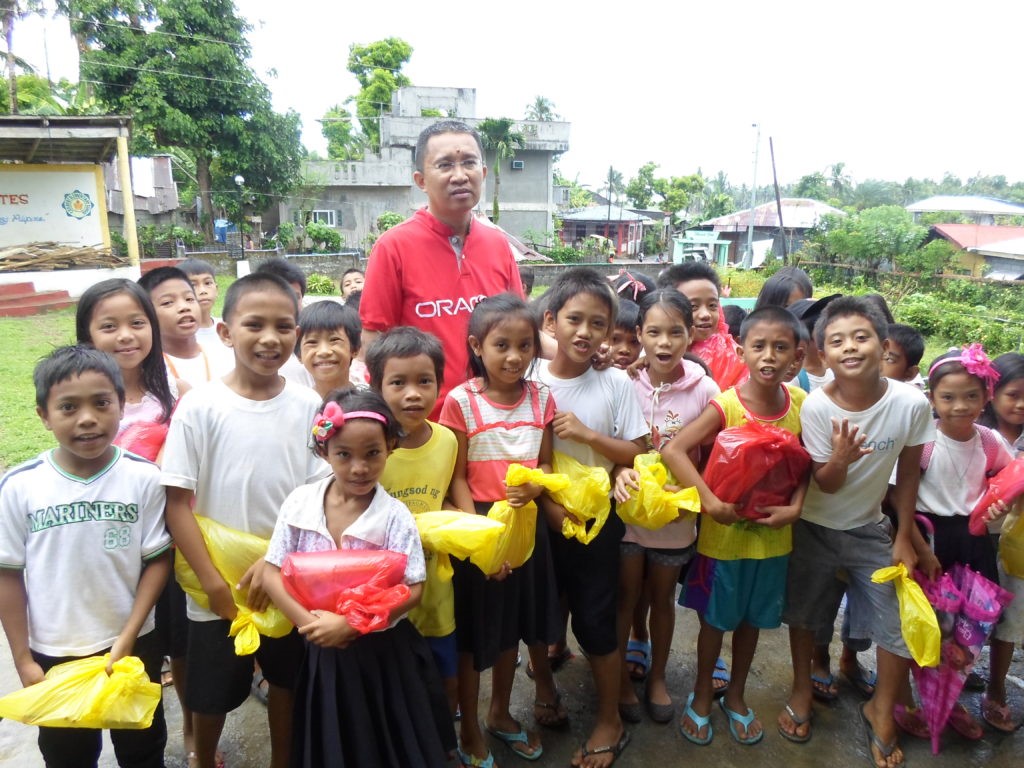 The outreach project was conducted last January 14-18, 2019 in the remotest areas of Northern Samar and Catanduanes. A post-Christmas party was organized that included distribution of school materials (notebooks, crayons, pencils, bags and colorful rubber sandals). More than 500 children from five barangays benefited from the outreach missions. The English-speaking community of Macau Cathedral was more than happy to have the opportunity to share Christ to the needy children. Hopefully, the community will be able to do the same every year and volunteers from Macau will be able to join and take part in the outreach missions.