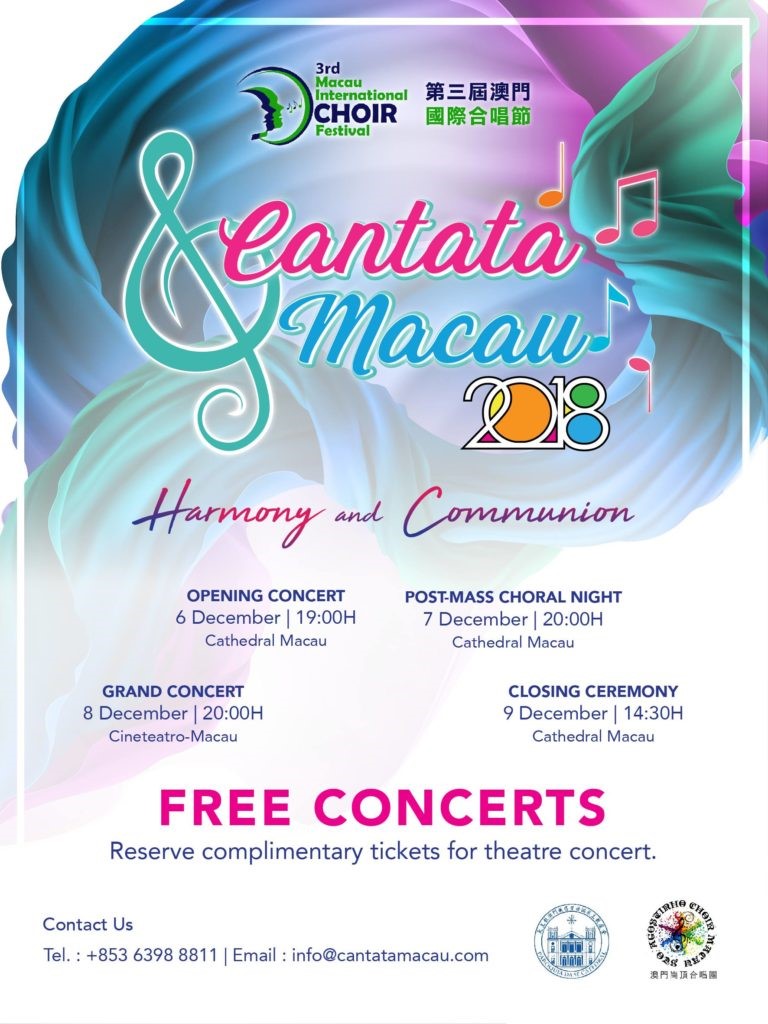 The third edition of  the International Choir Festival of Macau (MIC) known as Cantata Macau 2018 is at hand.  This year the event will be held from December 6 to 9. In the past the Festival has been able to capture the imagination of many reputed choirs of the international circuits. On the third year the Festival gathers over 400 vocalists of 14 choirs from 8 different countries. This is the largest of the Festival so far.
The Festival is envisaged to recapture the spiritual patrimony of Macau and to highlight Macau as a destination for spiritual journeys and an experience of harmony during the festival days.
All are cordially invited to this unique  experience of cultural and spiritual confluence.